11.6" Gryposaurus Radius With Stand - Judith River Formation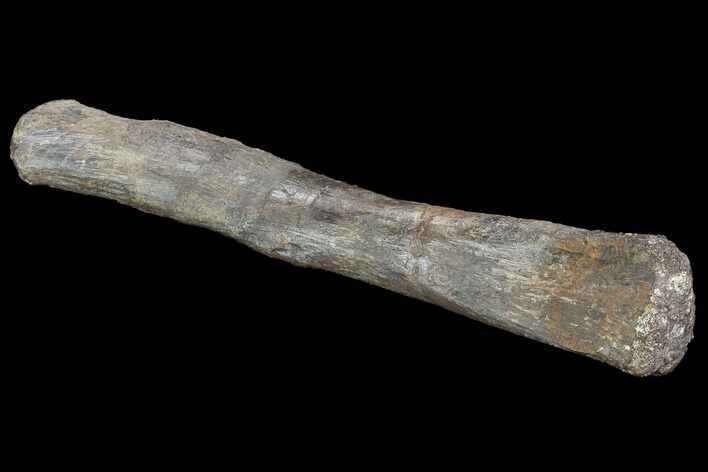 This is a beautifully preserved, 11.6" long radius (arm bone) of a Gryposaurus from the Judith River Formation of Montana. It comes with a custom metal display stand to show it off. The bone is nice and solid with minimal erosion and repair work.

Gryposaurus (meaning "hooked-nosed lizard") was a genus of duckbilled dinosaur that lived about 83 to 74 million years ago. It is most easily distinguished from other Hadrosaurs by its narrow arching nasal hump, sometimes described as similar to a "Roman nose" Gryposaurus was a hadrosaurid of typical size and shape, reaching lengths of around 25-30 feet long.
LOCATION
North Central Montana
FORMATION
Judith River Formation