12.8" Brittle Star Mortality Plate (Old Collection) - Whitby, England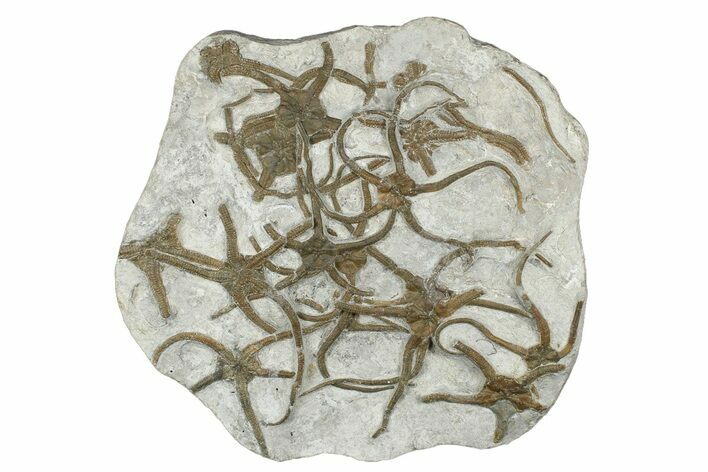 This is a spectacular 12.8 x 12.5" mortality plate of large fossil brittle stars (Palaeocoma cf. milleri) that was collected back in the 1980's. There are twelve of these rare brittle star fossils featured, some of them measuring 6" wide. A really special piece.

It was found in many pieces and had to be put back together so there are a few areas of restoration along repaired cracks, but it isn't very significant.

A display stand will accompany your purchase.
SPECIES
Palaeocoma cf. milleri
LOCATION
Near Whitby, North Yorkshire, England
FORMATION
Lower Lias - Daveoi Zone