12.8" Unprepared Sauropod Rib Section - Morrison Formation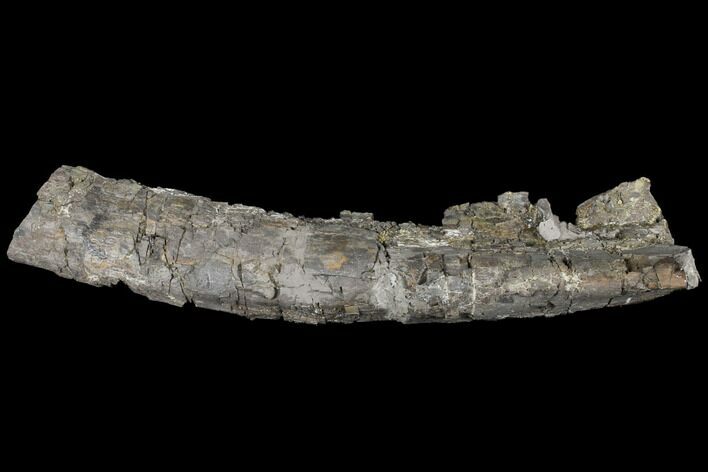 This is a 12.8", fossil sauropod rib bone section from the Morrison Formation in Wyoming. It has repaired cracks throughout. This would make a nice project for someone who wanted to try their hand at specimen preparation. There are a number of sauropods known from the Morrison Formation. The most common were Camarasaurs, Diplodocids and Apatosaurs, but there are at least a dozen other genera.

Comes with a display stand.


SPECIES
Unidentified Sauropod
FORMATION
Morrison Formation