12" Wide Fossil Sea Urchin Mass Mortality Plate - Morocco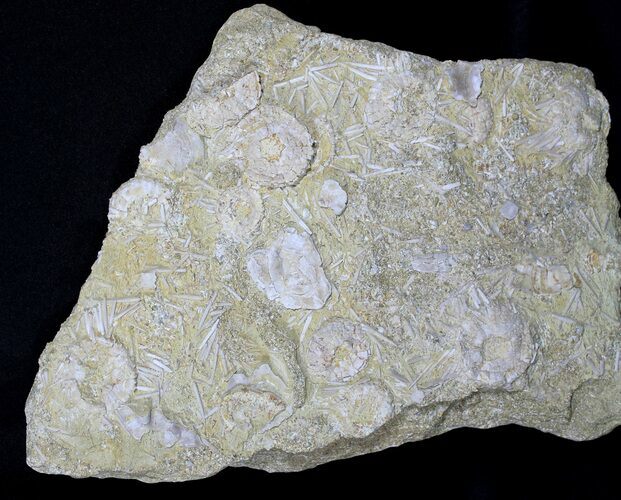 This is a large, mass mortality plate of fossil sea urchins from Morocco. The collecting location is unknown but I believe the genus is Salenia. The rock is 12x8.5" and covered in spines as well as the the exposed bodies of about a dozen specimens, all of which have been crushed.
The scientific description of the Salenia can be found
here
.