13.8" Free-Standing, Polished, Jasper Replaced Petrified Wood - Oregon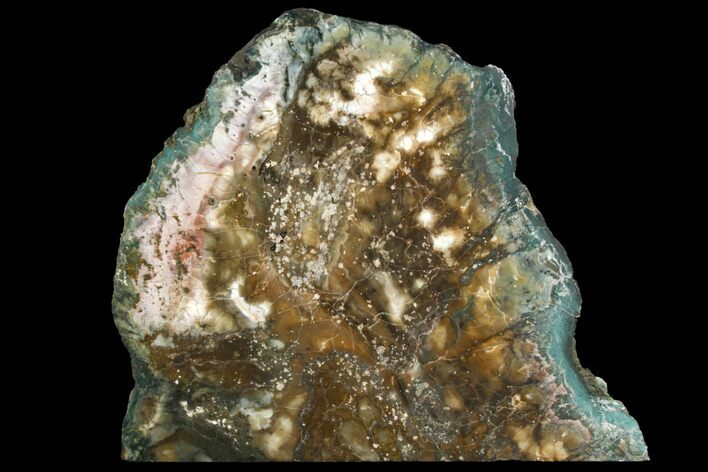 This is a beautiful polished stand-up of jasper replaced petrified wood from Hampton Butte, Oregon. The jasper replacement leaves a beautiful coloration with hues of greens, browns and pastel purples, but unfortunately destroys the detail that would allow for the type of tree to be identified.

One edge of the specimen has been cut flat for presentation purposes. One side of the wood has been cut flat and polished to a glossy finish, while the backside of the wood has been left in it's rough state.
AGE
Eocene

LOCATION
Hampton Butte, Oregon
SIZE
13.8 x 11.7", up to 2.2" thick