14.3" Hypacrosaurus Metatarsal (Toe) With Metal Stand - Montana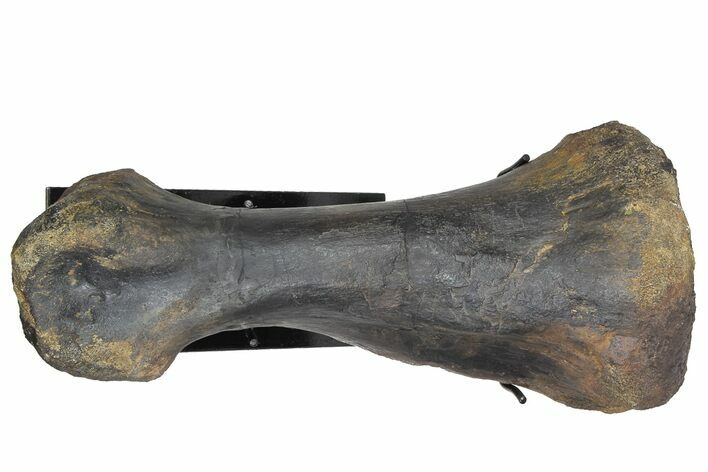 This a huge, and very solid, 14.3" metatarsal (toe bone) of Hypacrosaurus a type of large Lambeosaurine Hadrosaur. It was collected this past summer from the Two Medicine Formation in Pondera County, Montana. The bone is in excellent condition with very little erosion and just a couple of repaired cracks. Comes with a custom metal stand for display.

Hypacrosaurus was a large Lambeosaurine Hadrosaur that lived between 67 and 75 million years ago in Montana and Alberta. It had similar in appearance to the more well known Corythosaurus. Like Corythosaurus, it had a tall, hollow rounded crest on it's head. It is estimated to have reached lengths of around 30 feet long, making it similar sized to the large Tyrannosaurs it lived with.
LOCATION
Pondera County, Montana
FORMATION
Two Medicine Formation