14.7" Rare, Pennsylvanian Petrified Wood Round - Pella, Iowa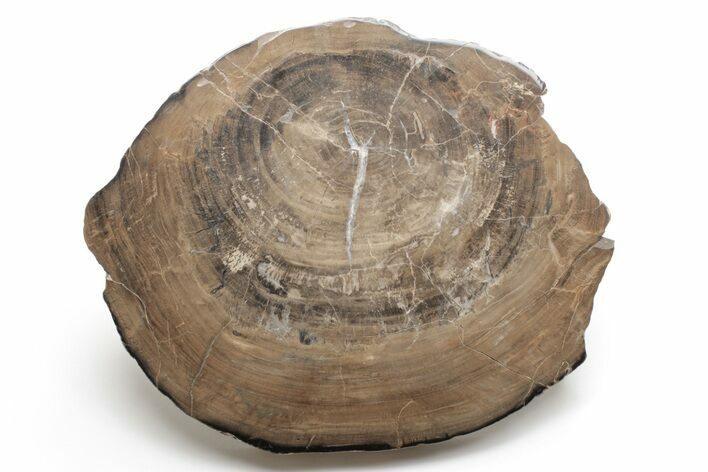 This is a rare offering out of an old collection. It is a 14.7" wide, polished round of Pennsylvanian petrified wood from the Lower Cherokee Group. The label indicates that is was collected near Pella, Iowa. Good quality, Mid-West petrified wood is almost impossible to get. We believe this round has probably been bleached to lighten its color as we have another round off of the same log which is nearly black in color.
A paper on the Pennsylvanian wood from this area can be found at the link below featuring some old photos of very similar looking rounds.
PENNSYLVANIAN-AGE CORDAITALEAN WOOD FROM KNOXVILLE, IOWA
AGE
Pennsylvanian

FORMATION
Lower Cherokee Group
SIZE
14.7 x 12", 1.1" thick