Massive, 16.5" Camarasaurus Vertebrae With Stand (Special Price)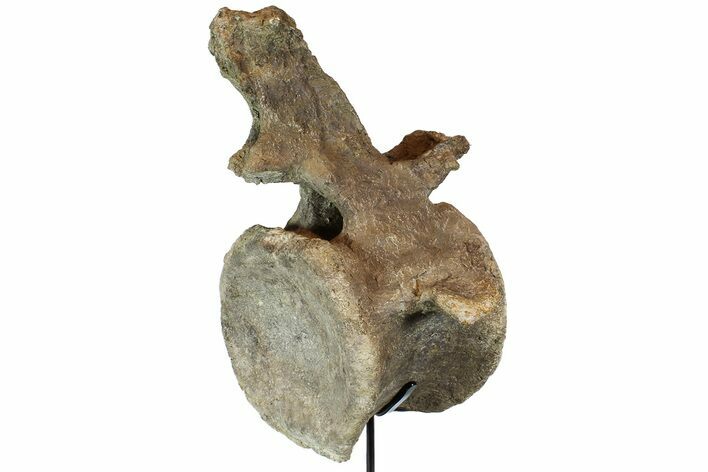 This is a MASSIVE, 16.5" tall, caudal (upper tail) vertebrae from a Camarasaurus collected this past summer from our partner companies private quarry east of Dinosaur, Colorado. It comes with a custom made metal stand making it a very displayable piece.
Like nearly all dinosaur material is was found fractured due to geological processes so it there is repair and restoration including some gap fills and surface restoration or eroded areas.
This vert really is a monster being 13.5" wide and 10" long. A very piece that would be great as either a public display or in a private collection.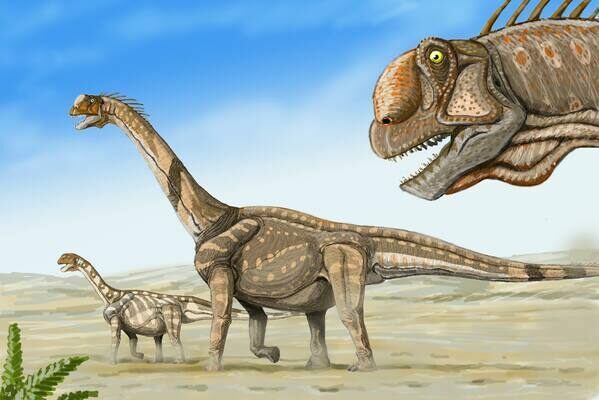 Camarasauru was a genus of sauropod dinosaur commonly found in the Morrison Formation. It was quite bulky, reaching lengths of up to 80 feet and a weight of about 50 tons.
SPECIES
Camarasaurus grandis
LOCATION
"Salt & Pepper Quarry", East Of Dinosaur, Colorado
FORMATION
Brushy Basin Member, Morrison Formation
SIZE
16.5" tall, 13.5" wide, 10" long, 21" tall on stand