18.3" Fossil Fish (Gosiutichthys) Puddle - Wyoming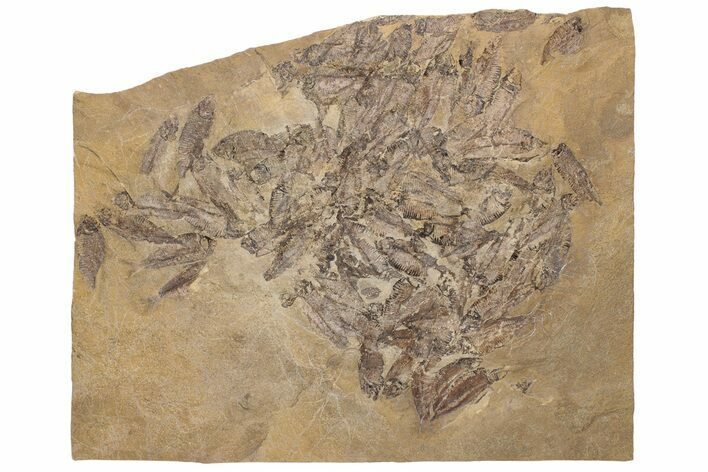 This is an interesting, 18.3 x 18.5" mass mortality plate containing several dozen fossil fish (Gosiutichthys parvus). The fish are concentrated in a circular area which leads me to think these fish were trapped in a puddle that dried out.

This piece comes from a different location than most of the Green River Fish fossils, representing the ancient Lake Gosiute, not Fossil Lake. The preservation is also quite different compared to the fossil fish found in the Fossil Lake deposits, being a coarse grained mudstone. They are very detailed, with the bony structures, fins and scales easily seen.

SPECIES
Gosiutichthys parvus
LOCATION
"Stockmans Quarry", Rock Springs, Wyoming
FORMATION
Green River Formation
SIZE
Rock 18.3 x 15", Largest Fish 3.5"