18.4" Hadrosaur (Edmontosaurus) Tibia Section - South Dakota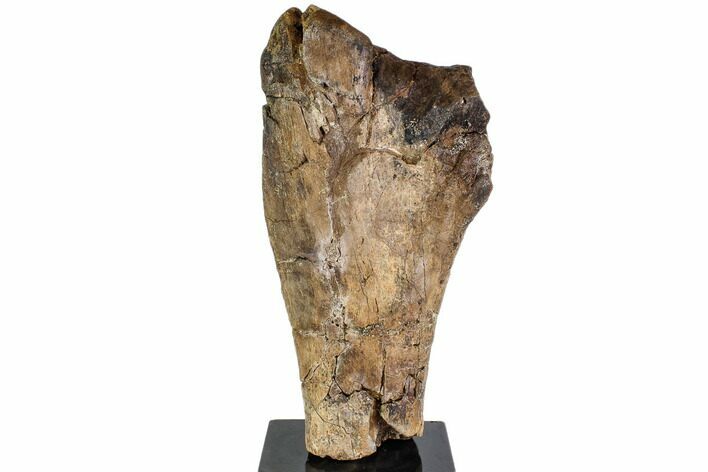 This is a 18.4" long Hadrosaur (Edmontosaurus) tibia section from the Hell Creek Formation in South Dakota. The bone quality is good, with repairs and small gap fills one would expect for a surface find. This section is the distal end of the right tibia. It comes mounted on a custom base.
Because of its age and sedimentary composition composition, the Hell Creek Formation has become one of the most paleontological studied areas in the world. 158 genera of animals and 64 genera of plants are known from the formation and new discoveries are made frequently. In addition to Tyrannosaurs, Ceratopsids, and hadrosaurs, the formation has yielded remains of amphibians, reptiles, including lizards, snakes and turtles, fish and sharks, avian and non-avian dinosaurs, and mammals. The Hell Creek Formation gives the most complete understanding of the environment just before the Cretaceous-Paleogene extinction.

SPECIES
Edmontosaurus annectens
LOCATION
Harding County, South Dakota
FORMATION
Hell Creek Formation