.19" Avisaurus ("Bird Lizard") Tooth - Hell Creek Formation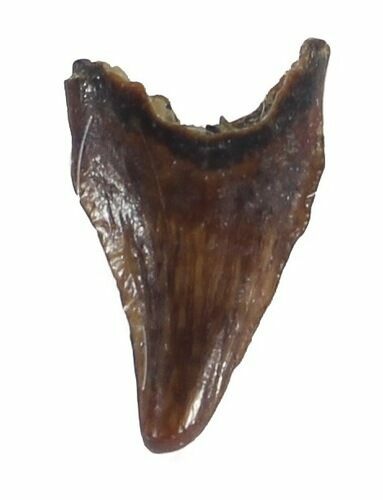 This tiny tooth shares the key characteristics (small size, hour glass shape, lack of serrations) of teeth typically attributed to Avisaurus, a small Enantiornithine bird from the Late Cretaceous. It was collected from the Hell Creek Formation at a private, micro-fossil site in Carter County, Montana. It comes in an acrylic display case.

Avisaurus (meaning "bird lizard") is a genus of enantiornithine bird from the Late Cretaceous of North America. It inhabited the humid low-lying swamps, lakes, and river basins of the western shore of the Western Interior Seaway, and from the much more arid uplands between that area and the Cordilleran Overthrust Belt which eventually formed the Rocky Mountains.

LOCATION
Carter County, Montana
FORMATION
Hell Creek Formation