2.1" Metoposaur (Koskinonodon) Skull Scute - Arizona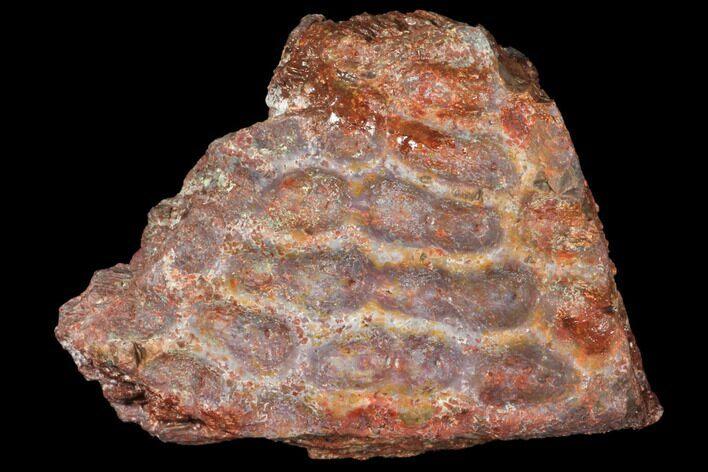 This is a 2.1" wide, skull scute (bony plate) from the Late Triassic Metoposaur, Koskinonodon perfectus. It was collected from the Chinle Formation in Northeast Arizona. It's in fine condition with just some crack repairs and minor gap fill restoration along the cracks.
Koskinonodon is an extinct genus of large, temnospondyl amphibians that was common during the Late Triassic. They may have reached lengths of to 10 feet and would have filled the crocodile-like predatory niches in their environment. They had elongated skulls and were likely ambush hunters, snapping up anything small enough to fit into their large jaws. There fossils are found in the Southeast United States, primarily from the Chinle Formation in Arizona and New Mexico.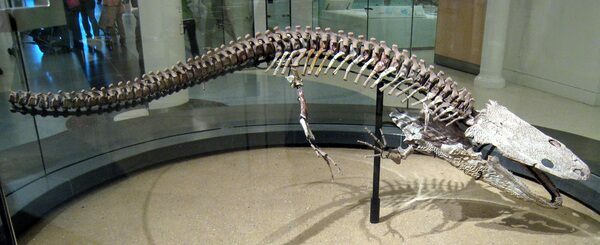 A Koskinonodon skeleton on display at the American Museum of Natural History. Creative Commons License
SPECIES
Koskinonodon perfectus
LOCATION
Northeast Arizona
FORMATION
Chinle Formation