2.22" Fossil Early Ungulate (Gelocus?) Jaw - France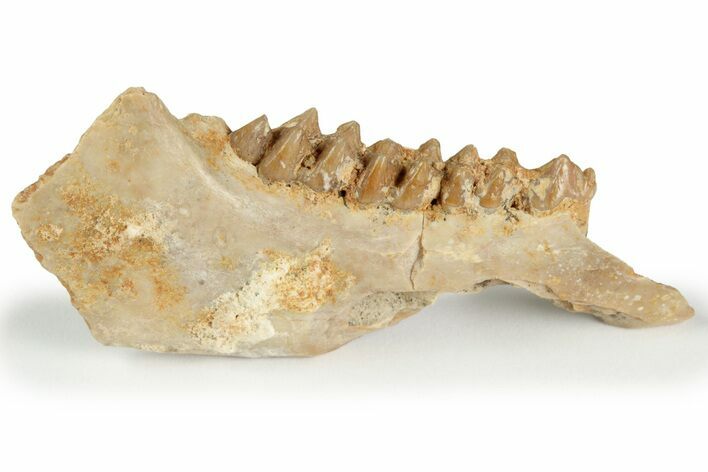 This is a 2.22" wide portion of the jaw section (mandible) from a Miocene ungulate (Gelocus?). The tooth morphology appears representative of the genus, however identification is unclear. The bone contains 4 well preserved teeth.
Gelocus was an early genus of the extinct ungulate family Gelocidae. The gelocids were small-to-mid sized herbivorous grazers with deer-like morphology. They were ruminant artiodactyls, in the same group as modern deer and giraffes. They had long legs, and lacked horns or antlers, unlike most of their modern relatives.
LOCATION
Lot (Formerly Quercy), France
FORMATION
Quercy Phosphorites Formation