2.3" Pycnodus Crushing Mouthplate - Cretaceous Fish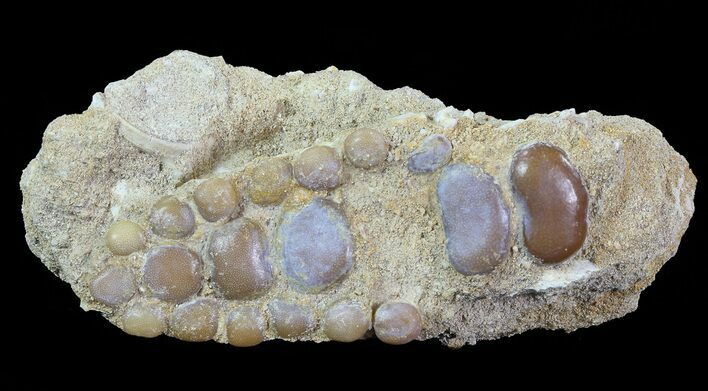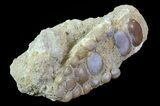 This is a 2.3" wide mouth plate from the Pycnodontiform fish Pycnodus. Pycnodus had a superficial resemblance to angelfish and had a mouthful of knobby teeth that it used to crush it's food.
This fossil was collected in the phosphate deposits in the Oulad Abdoun Basin of Morocco. Phosphate is the largest export of Morocco so the mining of it is big business. These
fossils
are found as a by product of the mining operations and save from the rock crushers by the locals.
AGE
Upper Cretaceous

LOCATION
Oulad Abdoun Basin, Morocco
FORMATION
Phosphate Deposits
SIZE
2.3" wide, Matrix 1.5"x 3"