2.3" Ordovician Brittle Star (Ophiura) & Many Other Fossils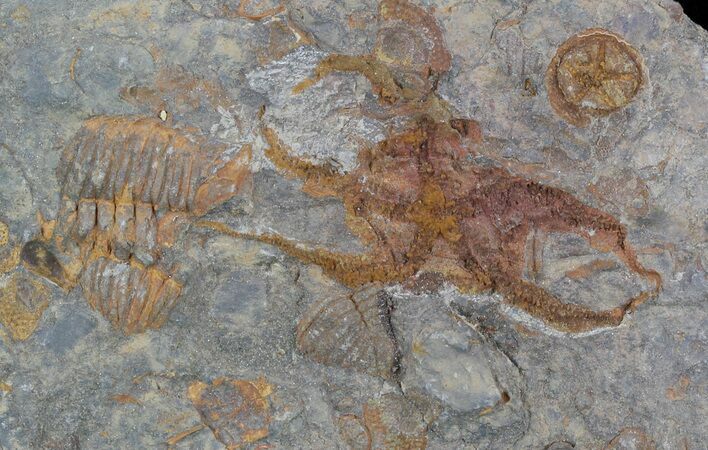 This is a piece of limestone from the Ordovician aged Kataoua Formation near Blekus, Morocco, full of fossils. The central one on the plate is 2.3" wide brittle star (Ophiura). There are several edrioasteroids (Spinadiscus), parts of another brittle star and parts of two types of trilobites. The specimen shows an amazing amount of detail and the natural, orange coloration is due to the oxidization of iron pyrite. Comes with a display stand.
SPECIES
Ophiura sp., Spinadiscus sp.
AGE
Ordovician

FORMATION
Kataoua formation
SIZE
Brittlestar 2.3", 7.5x4.5" rock