2.4" Woolly Rhino (Coelodonta) Molar - Rhine River, Germany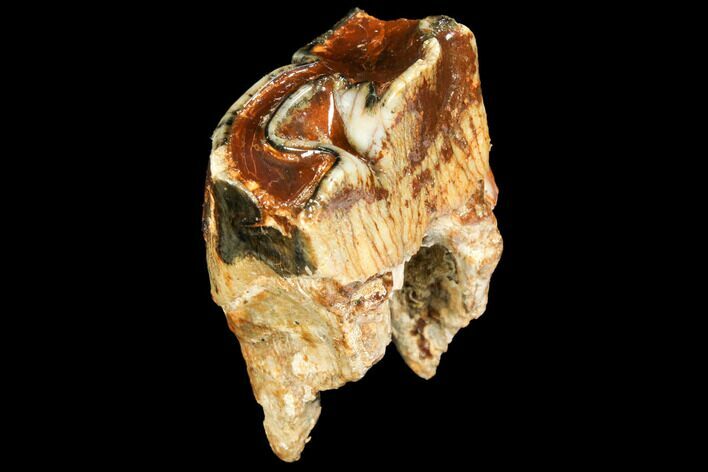 This is a rare, 2.4" long, fossil molar of a Late Pleistocene aged Woolly Rhino (Coelodonta antiquitatis), from the Rhine River, Germany.
Comes with a display stand.
The woolly rhinoceros (Coelodonta antiquitatis) is an extinct species of rhinoceros that was common throughout Europe and northern Asia during the Pleistocene epoch. As the last and most derived member of the Pleistocene rhinoceros lineage, the woolly rhinoceros was well adapted to its environment. Stocky limbs and thick woolly fur made it well suited to the steppe-tundra environment that is lived in.


The gravel deposits along the Rhine River used to produce a large number of Pleistocene
fossils
while quarrying for gravel aggregate. They have become much harder to come by in recent years as the quarry operations have become more mechanized and the fossils are often destroyed in the process.
SPECIES
Coelodonta antiquitatis
LOCATION
Rhine River, Germany