2.45" Pennsylvanian Fossil Gastropod (Strobeus) - Illinois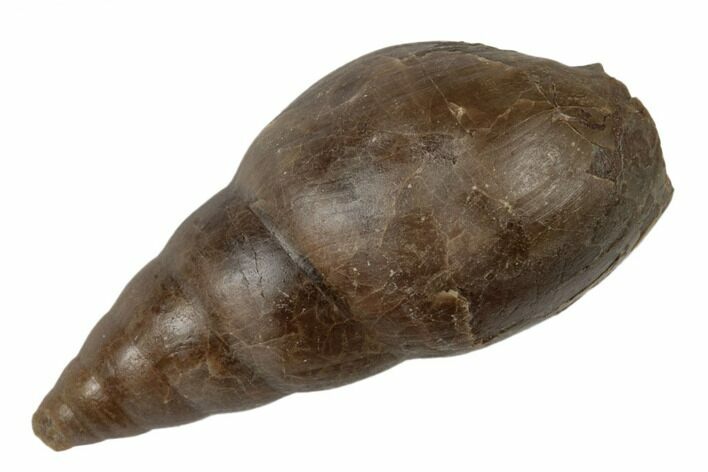 This is a 2.45" fossil marine snail (Strobeus sp.) from the Pennsylvanian age Des Moines Series near Atkinson. Illinois.
Gastropods, which are more commonly referred to as snails, have been around since the Late Cambrian period. The class Gastropoda contains a vast total of named species, second only to the insects in overall number. There are 611 known families of gastropods, of which 202 families are extinct and appear only in the fossil record.
AGE
Pennsylvanian

LOCATION
Atkinson, Illinois
FORMATION
Des Moines Series