2.5" Fossil Ribbon Worm (Coprinoscolex) - Illinois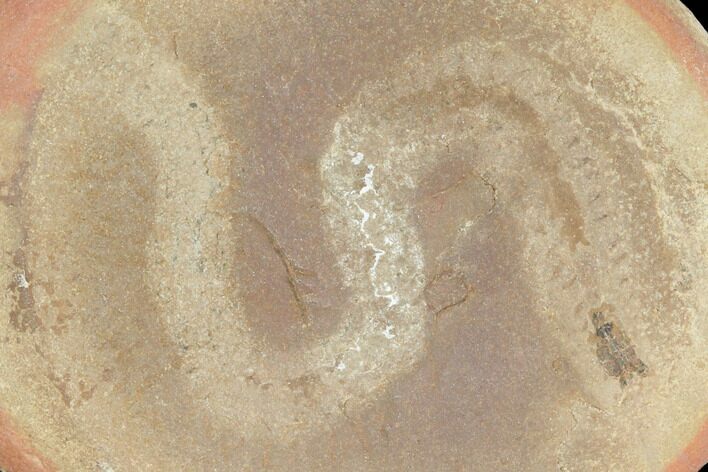 This is a 2.5" fossil worm (Coprinoscolex) preserved in an ironstone nodule from the Carbondale Formation near Essex, Illinois.

Archisymplectes rhothon worms are known for their small diameter and featureless bodies. Typically they show up as nothing more than a color change within a concretion. Their bodies are usually preserved tied up and knotted like a ribbon. They had a probiscus that was about half the diameter of their body. As a carnivorous worm, they likely fed on annelids, clams and crustaceans, and preferred hiding in mud.

SPECIES
Archisymplectes rhothon
FORMATION
Carbondale Formation
SIZE
2.5" worm total length, 1.4 x 1.2" nodule