2.6" Pennsylvanian Seed Fern (Neuropteris) Pinnule Fossil - Kansas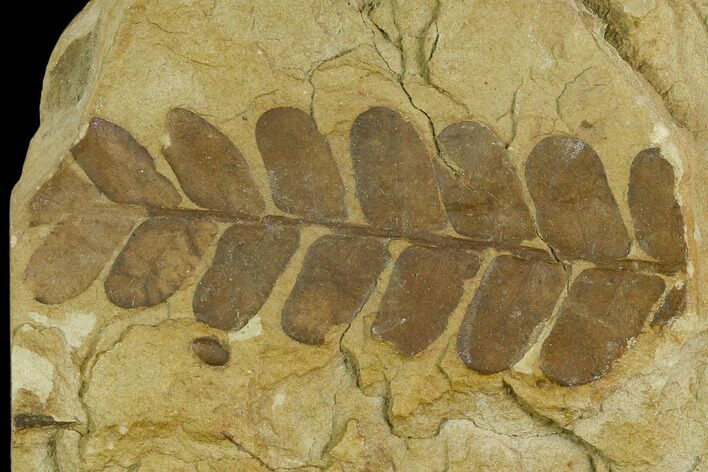 This is a well defined pinnule of a fossil seed fern (Neuropteris sp.) from the Pennsylvanian aged Tonganoxie Sandstone of Ottawa, Kansas. Neuropteris is genus of seed fern, extinct species of fern that reproduced from seed as opposed to sporophyte reproduction of most modern ferns.

Comes with an acrylic display stand.
AGE
Pennsylvanian

FORMATION
Tonganoxie Sandstone
SIZE
2.6" long (straightline), 4.3 x 3.2" rock