2.8" Tall Miocene Fossil (Gastropod) Cluster - France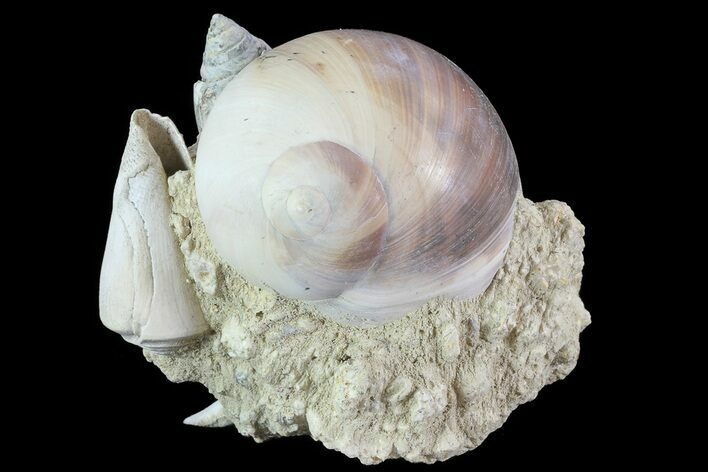 These are fossil gastropods collected near Bordeaux, France. They are Early Miocene in age which makes them approximately 16-20 million years old. The sandstone has been meticulously prepared to expose these shells. Multiple species are represented in each cluster which make each cluster unique and truly one-of-a-kind. Two of the gastropods in this cluster have been identified, however, the third gastropod is unidentified.
SPECIES
Natica sp.?, Oliva sp.?
LOCATION
Saucrats la Brede near Bordeaux, France