2" Ordovician Starfish (Petraster?) Fossil with Pos/Neg - Morocco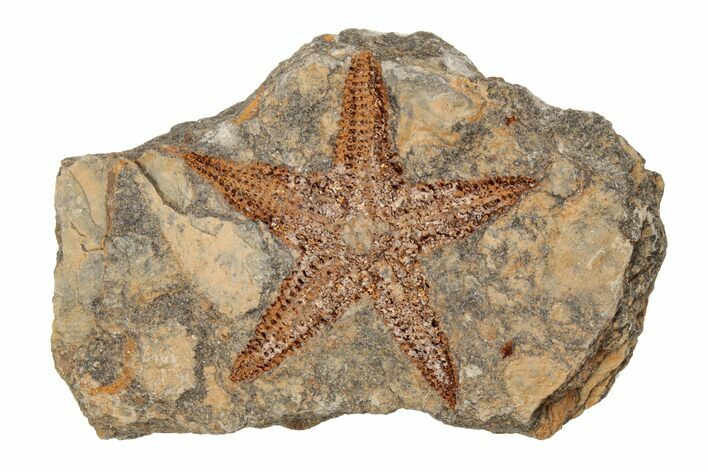 This is a 2" wide, Ordovician aged starfish (Petraster?) from the Tiouririne Formation near Kaid rami, Morocco. The specimen includes both the positive and negative sides of the split. Small portions of additional starfish and the faint impression of an edrioasteroid are also visible on the rock. The orange coloration is natural and due to the oxidation of iron. Crack repair and glue stabilization were necessary for overall lasting integrity of the specimen.

Comes with an acrylic display stand for each side of the split.
LOCATION
El Kaid Rami, Morocco
FORMATION
Upper Tiouririne Formation
SIZE
2" wide, Rock 9.9 x 5.3"