20" Struthiomimus Composite Foot - Two Medicine Formation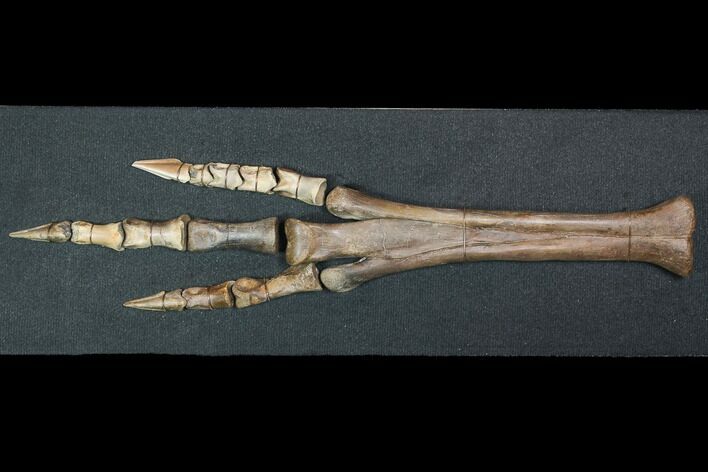 This is a 20" long composite foot of the ornithopod dinosaur, Struthiomimus from the Two Medicine Formation of Montana. While the bones were not found associated and came several individuals none are replicas. Restoration is pretty minimal, just the very tips of the claws and some gap fill in the middle of the metatarsals. Comes with the pictured riker mount display case for presentation.
Struthiomimus were long-legged, bipedal, ostrich-like dinosaurs with toothless beaks. It was estimated that they could reach a size of approximately 13 feet in length. It's thought that due to their abundance, they must have been herbivores or omnivores.
SPECIES
Struthiomimus sp.
FORMATION
Two Medicine Formation, Judith River Group