3.2" Fossil Fish (Eodiaphyodus) Tooth Plate - Cretaceous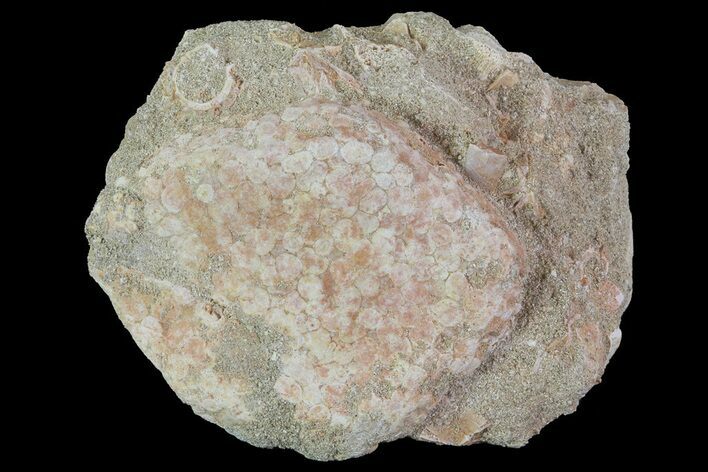 This is a tooth plate from a unusual Cretaceous fish Eodiaphyodus granulosus. It is related to the modern Tarpon and crushed its food with bony plates found in the back of its throat. There are various fish fossils throughout this rock. The tooth plate has a repaired crack through the middle

This fossil was collected in the phosphate deposits in the Oulad Abdoun Basin of Morocco. Phosphate is the largest export of Morocco so the mining of it is big business. These fossils are found as a by product of the mining operations and saved from the rock crushers by the locals.
SPECIES
Eodiaphyodus granulosus
AGE
Upper Cretaceous

LOCATION
Oulad Abdoun Basin, Morocco
FORMATION
Phosphate Deposits