3.25" Pleistocene Aged Fossil Horse Tooth - South Carolina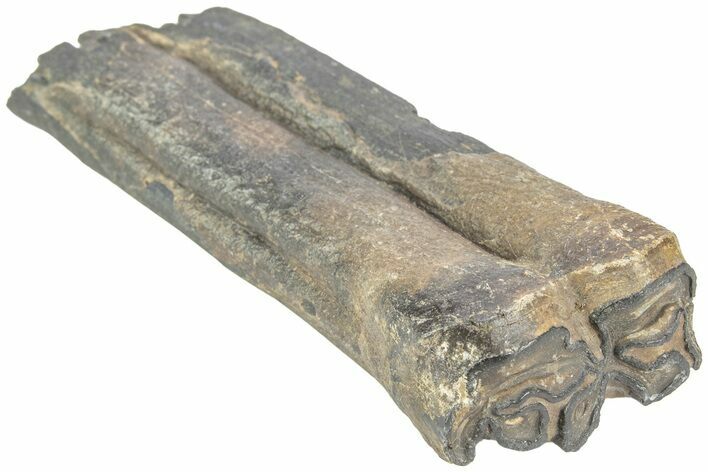 This is a Pleistocene aged, fossil horse (Equus sp.) tooth collected in South Carolina. These teeth are commonly found associated with fossils from many other ice age mammals including Mammoths, Sloths, Camels, etc.

Horses evolved in the Americas and spread to Asia and Europe. There are a number of species described from the fossil record in North America and their relationship is still being debated. For this reason assigning taxonomic identity is very difficult.
AGE
Pleistocene

LOCATION
South Carolina River