3.4" Fossil Primitive Whale (Zygorhiza) Incisor Tooth -South Carolina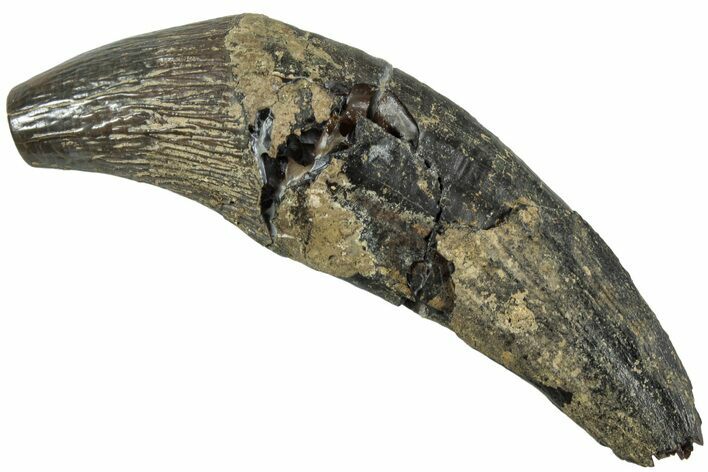 This is a gorgeous, 3.4" long tooth (incisor) from Zygorhiza sp., a type of Archaeocete (primitive whale). These rare teeth come from the Eocene-aged deposits near Harleyville, South Carolina.
There are repaired cracks through the root.
Zygorhiza ("Yoke-Root") is an extinct genus of basilosaurid (early whale) that lived during the Eocene Epoch (34-38 million years). Basilosaurids could reach gigantic sizes, with some species reaching nearly 60 feet in length. It is believed that they fed on fish, sharks, and sea birds. They had teeth optimized for catching and chewing prey. The front teeth in their jaws were pointed for catching and holding fish while they had very uniquely shaped, double rooted molars for chewing.
LOCATION
Cement Quarry, near Harleyville, South Carolina