3.4" Fossil Freshwater Snails (Elimia) In Limestone - Wyoming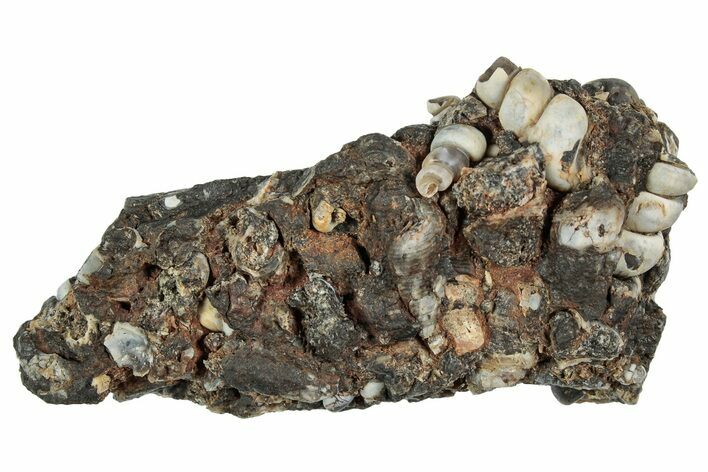 This is an interesting piece of an agatized gastropod (snail) deposit (Turritella Agate) from the Bridger Formation of Wyoming. These fossils are Eocene in age or approximately 45-50 million years old. While they are commonly referred to as Turritella, these ones are technically of the species Elimia tenera. Elimia is a genus of freshwater snail while Turritella lived in salt water.

The rock has been left in its natural state and the snail fossils have been exposed around the entire specimen. It is accompanied by an acrylic display stand.


AGE
Eocene

LOCATION
Near Fort Bridger, Wyoming
FORMATION
Bridger Formation