3.5" Enigmatic, Soft-Bodied Arthropod Duslia - Reduced Price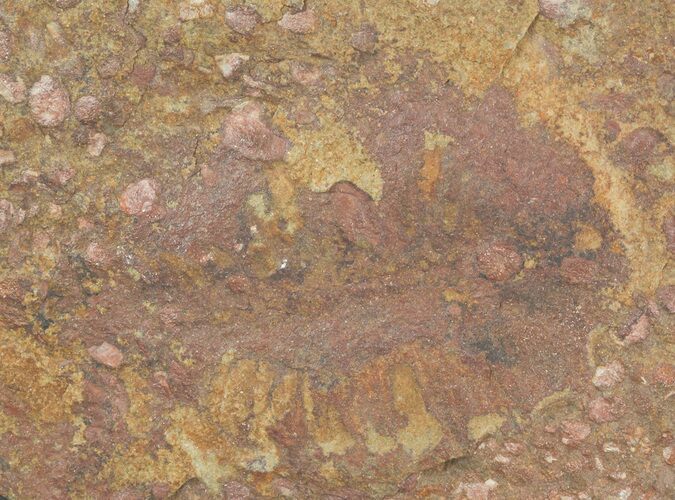 This is a 3.5" long specimen of the enigmatic, soft-bodied, ordovician arthropod, Duslia insignis. It bears many similarities to trilobites, and has sometimes incorrectly been referred to as a soft bodied trilobite but it's exact classification is still up to debate. Currently is placed in the superclass Arachnomorpha, order Cheloniellida but this is kind of a catch-all bin. It had a segmented body, was blind and had fine, hook-like protrusions around the edges of it's body.
Unlike some other specimens out there this one is natural with no color enhancement or retouching. It is centered on a heavy 9.2x7" piece of limestone.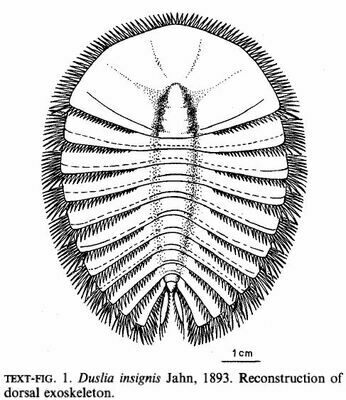 AGE
Ordovician

LOCATION
El Kaid Rami, Morocco
SIZE
3.5" long on 9.2x7" matrix