3.5" Folding Knife With Utah Petrified Palmwood Inlays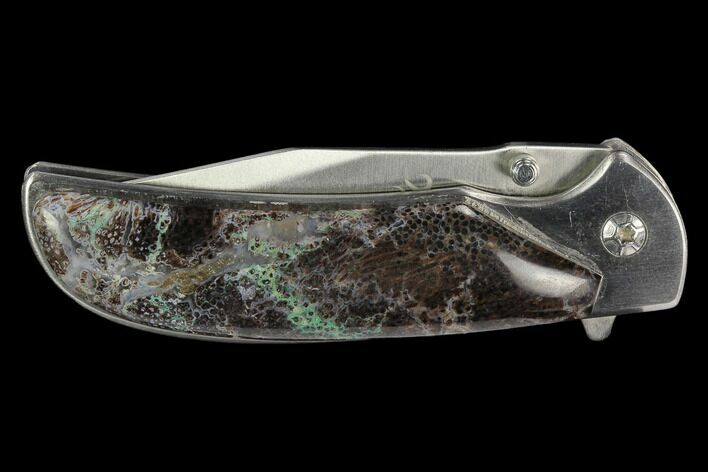 This is a beautiful, 3.5" folding knife (blade 2.8") with inlays made out of 22 million year old, fossil palmwood from Utah. The palmwood is multi-colored with bluish hues and you can easily see the preserved, rod-like structure.
Petrified palmwood includes a group of fossil woods that contain rod-like structures within the regular grain of the silicified or agatized wood. Depending upon the angle at which they are cut, these structures show up as spots, tapering rods, or continuous lines. The rod-like structures are sclerenchyma bundles that comprise part of the woody tissues that gave the wood its vertical strength.
AGE
Miocene?

SIZE
Knife 3.5", Blade 2.8"