This Specimen has been sold.
3.6" Agatized Fossil Coral Geode With Druzy Crystals - Florida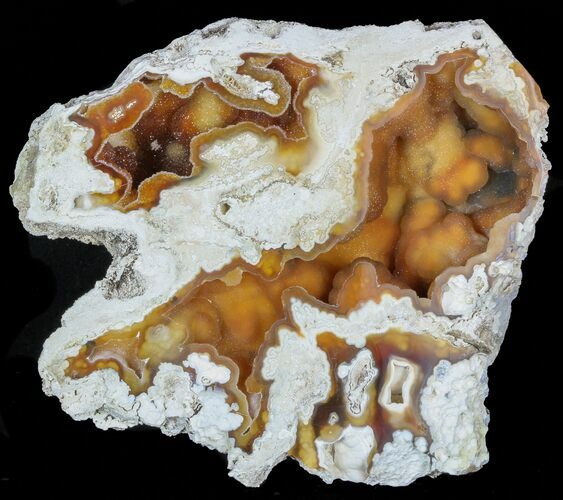 This is a gorgeous specimen of agatized coral from the Basin Deposits of North Florida. This fossil coral is Miocene (25-32 million years) in age, and was formed when fine sediments covered shallow coral reefs. As silica rich groundwater through the rock that was formed (and exposed as sea-levels dropped), it replaced the calcium carbonate skeleton of the coral with Chalcedony. There are a number of types of fossil coral present, but given the replacement destroys much of the original detail, more specific identification is difficult.

There are a lot of sparkly, druzy quartz crystals in the interior.
LOCATION
West Coast of Florida