3.6" Fossil Pliosaurus (Stretosaurus) Bone in Cross-Section - England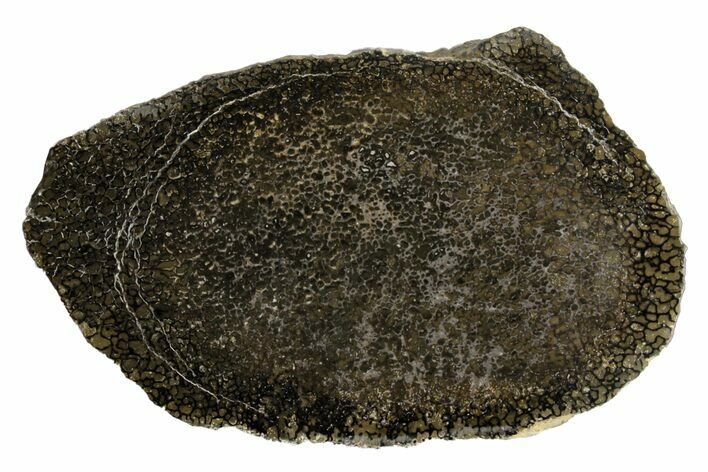 This is a cut and polished Pliosaurus (Stretosaurus (Pliosaurus) cf. macromerus) bone that was collected from Port Mulgrave in North Whitby, England. The cross-sectional cut allows for the internal cell structure of the bone to clearly be seen. The
fossils
of several types of marine reptiles including ichthyosaurs and plesiosaurs are commonly found in this formation.
Comes with an acrylic display stand.
Pliosaurus is a genus of large, carnivorous marine reptile belonging to the Pliosauroidea, a clade of short-necked plesiosaurs. They were an apex predator during the Middle Jurassic period when seas covered Europe.


SPECIES
Stretosaurus (Pliosaurus) cf. macromerus
LOCATION
Port Mulgrave, North Whitby, England