This Specimen has been sold.
3.6" Polished Dinosaur Bone (Gembone) Section - Utah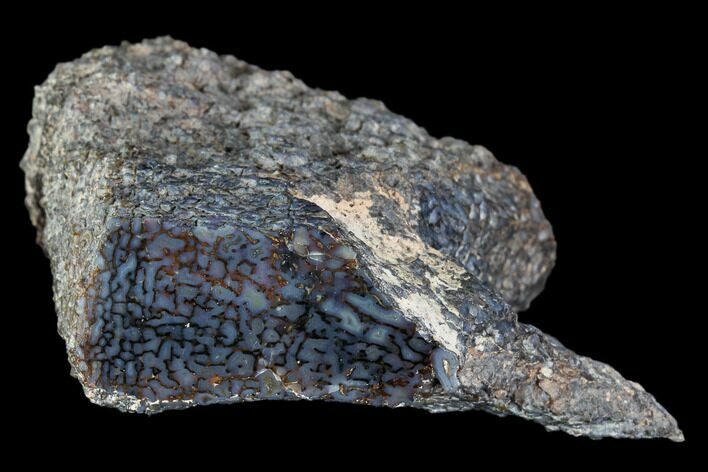 This is a 3.6" piece of agatized dinosaur bone from the Morrison Formation, Utah. One side has been polished to a matte finish which allows for the beautiful internal cell structure to be seen. This specimen has white agatized cells resembling a maze, divided by dark
agate
. The small cells would be indicative of a non-theropod dinosaur.
Agatized dinosaur bone is a rare form of fossilized dinosaur bone where the original fossilized bone has been re-mineralized (replaced) with silica based compounds (agate, jasper, chalcedony, or opal).
FORMATION
Morrison Formation