This Specimen has been sold.
3.7" Folding Knife With Inlaid Fossiliferous Ironstone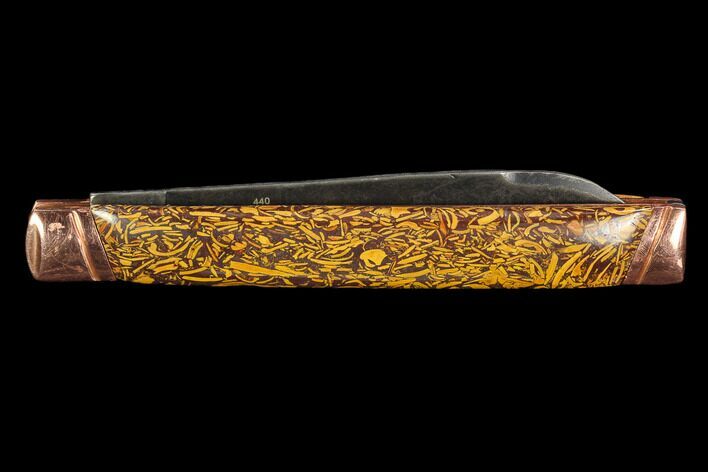 This is a unique, 3.7" folding knife (blade 2.8") with inlays made out of a polished, fossiliferous stone known as "script stone" Script Stone is an iron rich, fossiliferous stone, primarily mined from India which contains the fragmented shells are various marine animals.
SIZE
Knife 3.7", Blade 2.8"