3.9" Partial Dinosaur Vertebra Process - Aguja Formation, Texas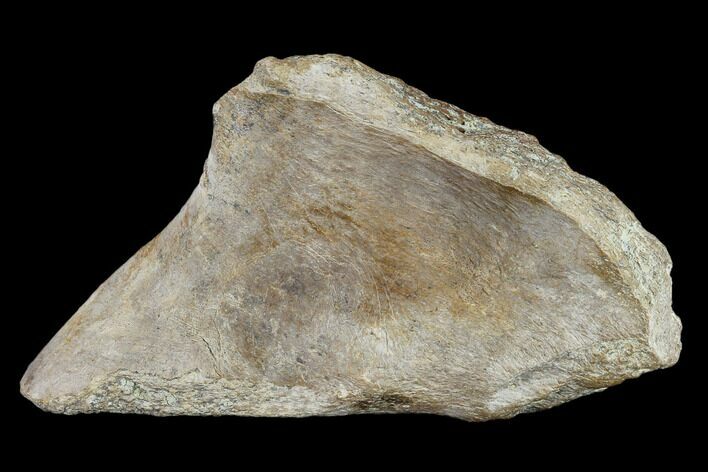 This is a 3.9" fossil, unidentified vertebral, Superior Articular Process from the Aguja Formation, of Texas. It is the part of the vertebra that engages the one in front of it and locks the bones together, giving the spine rigidity. Most of the diagnostic markers are absent, making a definitive identification difficult.
This specimen was collected within the past year on private deeded property in Brewster County, Texas. You won't see any other dinosaur material from the Aguja & Javelina Formations for sale because nearly all of the formation lies within the boundaries of a national park or in Mexico which can not be collected. One of our partners was lucky enough to purchase several hundred acres of ranch land in Texas containing a good exposure of these formations and we will be offering more material from the locality in the future.
FORMATION
Aguja Formation