3D Prepared Tumidocarcinus Giganteus Crab Fossil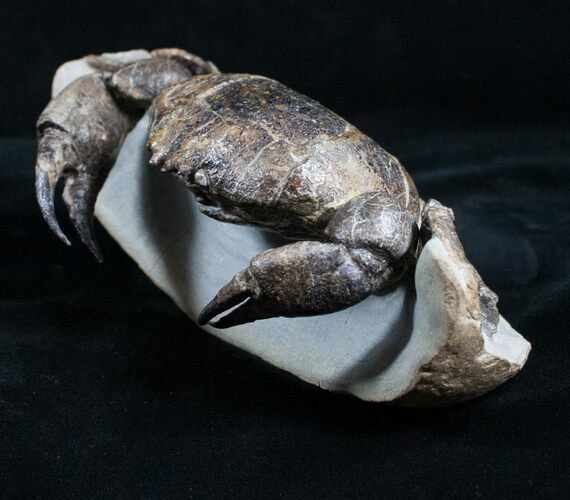 This is a large fossil crab of the species Tumidocarcinus giganteus from New Zealand. It's Miocene in age (15-20 million years old) and 6 inches wide including the legs. It was found in a very hard concretion that was split open.

What makes this specimen so unique is that it was prepared three dimensional, a very tough and time consuming task (50+ hours). I've seen very few crabs prepared in this fashion due to the skill required.

There is about 5% restoration on the specimen.
SPECIES
Tumidocarcinus giganteus
AGE
Miocene

LOCATION
North Canterbury, New Zealand
FORMATION
Glenafric Beach