4.2" Early Devonian Lung Fish (Pentlandia) - Scotland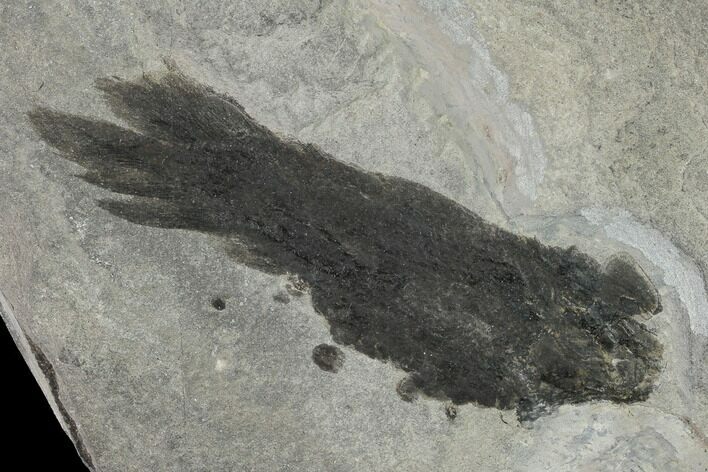 This is a very nice, 4.2" long specimen of a rareEarly Devonian "Lung Fish" (Pentlandia macroptera) from the Old Red Sandstone of Scotland. There is a repaired crack running through the slab with a little bit or restoration along the line of repair.
An acrylic display stand will accompany your purchase.

SPECIES
Pentlandia macroptera
LOCATION
Cruaday Hill Quarry, Orkney Isles Scotland
FORMATION
Sandwich Fish Beds, Old Red Sandstone
SIZE
4.2" long on 6.7 x 4.8" limestone