4.2" Hadrosaur (Lambeosaurus?) Toe Bone - Judith River Formation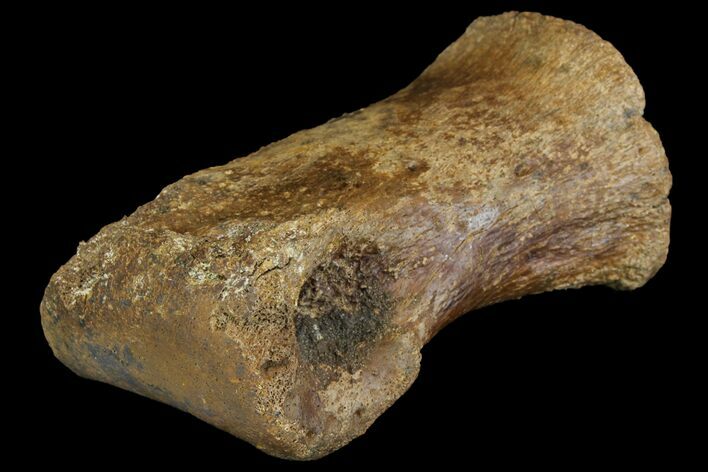 This is a really nice, 4.2" long Hadrosaur toe bone from the Judith River Formation of Montana. There is only some minimal erosion around the edges of the bone and has no repairs.

There are several large hadrosaurs known from this formation including Lambeosaurus, Brachylophosaurus and Kritosaurus which it could possibly be. The collector believes it is from a Lambeosaur based on other material at the locality.
LOCATION
Hill County, Montana
FORMATION
Judith River Formation