4.3" Jurassic Brittle Star (Palaeocoma) From Lyme Regis - Huge!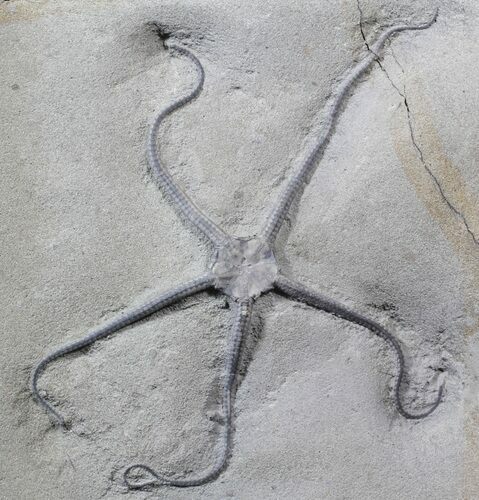 Please note: While we typically ship out material within 2 business days there will be a delay of approximately 3-4 days before we can ship this specimen. It's part of a lot of material currently in transit back to our primary shipping warehouse.
This is a exceptionally nice, and extremely large specimen of a fossil brittle star (Palaeocoma egertoni) from the Lyme Regis region on England. It is Lower Jurassic in age or approximately 190 million years old. It's been nicely prepared using air abrasives to expose the wonderful detail. These brittle stars are extremely rare, particular examples as nice as this one. This one is the largest example which I have seen.
SPECIES
Palaeocoma egertoni
LOCATION
Lyme Regis, Dorset, England
FORMATION
Middle Lias, Margaritatus Zone
SIZE
4.3" wide, Matrix 6.5x5.3"