This Specimen has been sold.
4.5" Fossil Sperm Whale (Scaldicetus) Tooth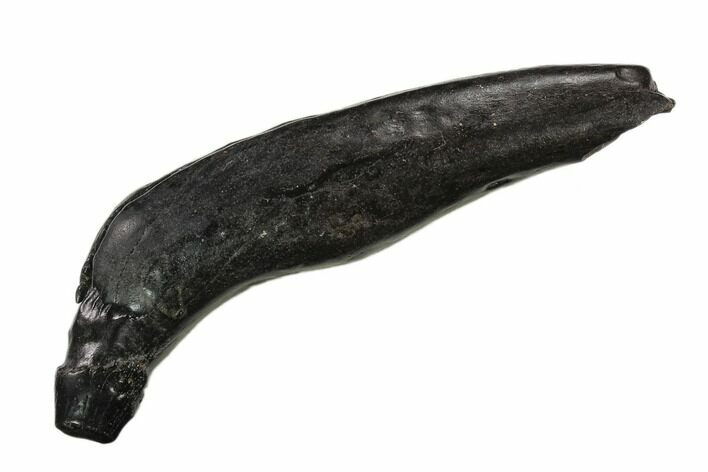 This is a 4.5" long, Miocene aged, fossil Sperm Whale (Scaldicetus sp) tooth found in South Carolina. It was found associated with fossil shark teeth including those of the Megalodon. These whales would have been a food source for the gigantic
Megalodon
sharks living at the same time.
FORMATION
Hawthorn Formation