4.7" Woolly Mammoth Molar Section - Hungary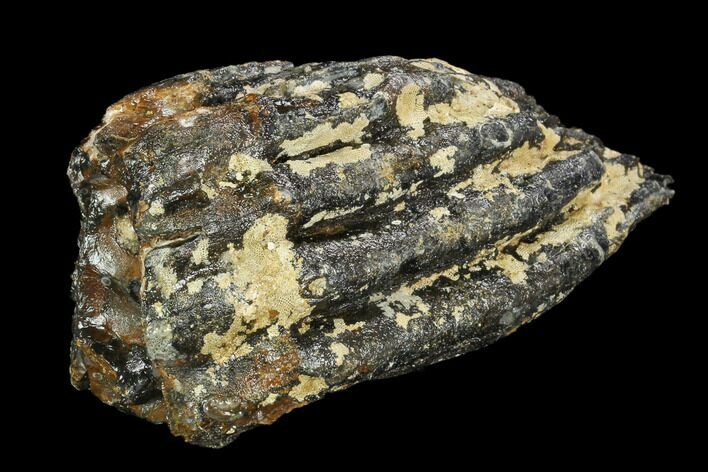 This is a 4.7", section of fossil Woolly Mammoth (Mammuthus primigenius) molar, from Hungary and is between 20 and 50 thousand years old. It shows seven prism (hard enamel structures) plates, dentine and cementum.
Comes with a stand.
The Woolly Mammoth (Mammuthus primegenius) is the iconic Pleistocene animal. They had long hair, tusks that extended up to 9 feet, and stood about 12 feet tall. They ranged across the northern hemisphere and were one of the most abundant Pleistocene creatures.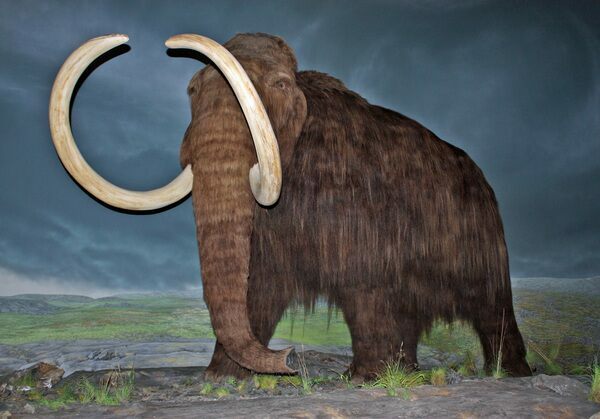 SPECIES
Mammuthus primigenius
SIZE
4.7" long, 5.7" tall, 3.1" wide