4.9" Fossil Horse Bone (Calcaneous) - Rhine River, Germany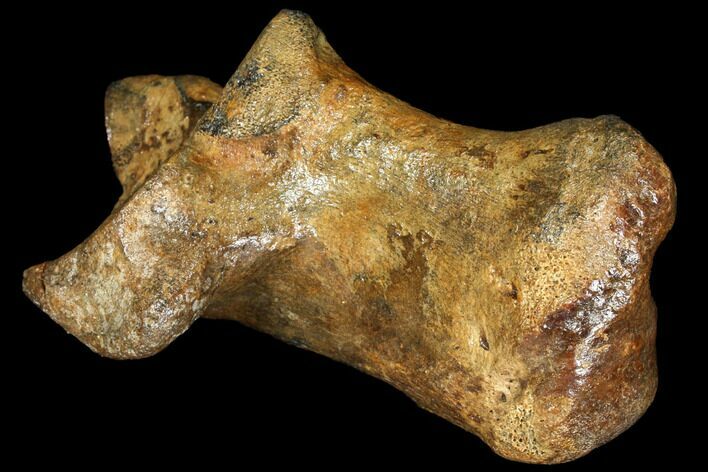 This is a 4.9" fossil bone (Calcaneous) of a Pleistocene aged horse from the Rhine River Germany. This bone is where the muscles of the lower leg attach. It is analogous to the human heel bone. This specimen is in excellent condition. It does have one repaired crack.
Comes with display stand.
The gravel deposits along the Rhine River used to produce a large number of Pleistocene
fossils
while quarrying for gravel aggregate. They have become much harder to come by in recent years as the quarry operations have become more mechanized and the fossils are often destroyed in the process.
LOCATION
River Meuse (Maas)