.4" Fossil Hadrosaur (Edmontosaurus) Shed Tooth - Wyoming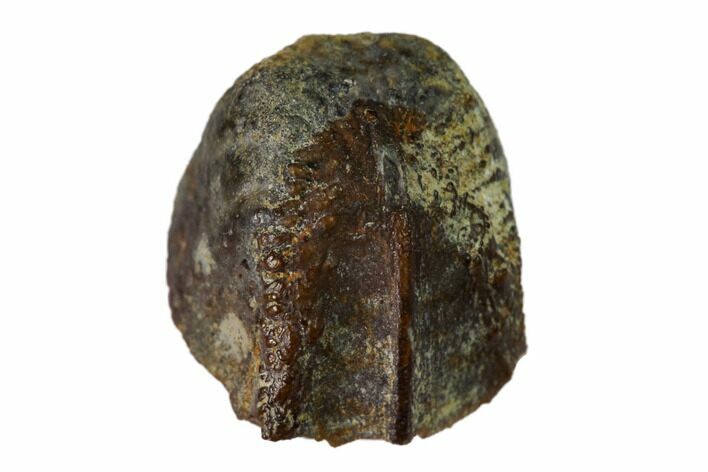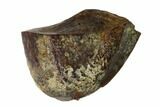 This is the tip of a Hadrosaur (Edmontosaurus annectens) tooth that was collected from the Lance Creek Formation of Wyoming. While this tooth is partial, it is unique in that it doesn't have the feeding wear that you most often wee with Hadrosaur teeth.

Comes in an acrylic display case.

The Lance Creek Formation in Wyoming is the equivalent of the Hell Creek Formation farther north in Montana and the Dakotas. Edmontosaurus is a Hadrosaur, more commonly known as a Duck Billed Dinosaur and the most commonly found dinosaur in these formations. It had a massive battery of teeth which it used to grinding up the plants that it ate.
SPECIES
Edmontosaurus annectens
FORMATION
Lance Creek Formation