.4" Pleistocene Fossil Beetle (Tropisternus) - LaBrea Formation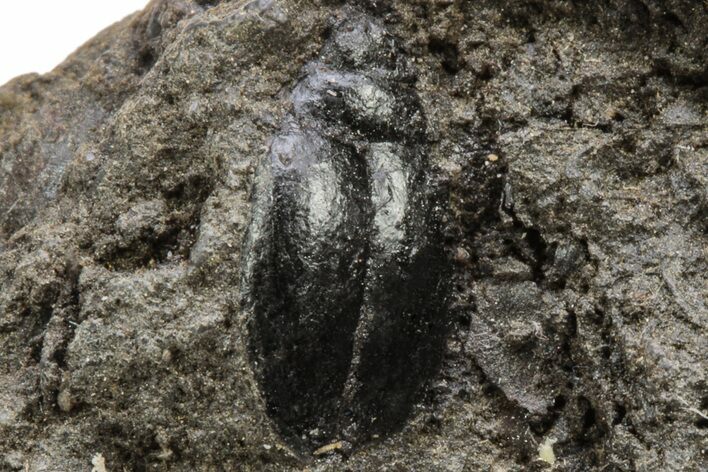 This is an awesome specimen, a .4" fossil beetle that is encapsulated in solidified tar. The beetle, believed to be from the genus Tropisternus, is from the famous tar pits of the Rancho LaBrea Formation in California. The extraction process is messy and frustrating because of the soft nature of the tar, but beautifully preserved fossils like this beetle make it all worth it.
AGE
Pleistocene

LOCATION
Kern County, California
FORMATION
Rancho LaBrea Formation
SIZE
Beetle: .4" long, Entire specimen: 1.9 x 1.75"