.43 Inch Shed Edmontosaurus Tooth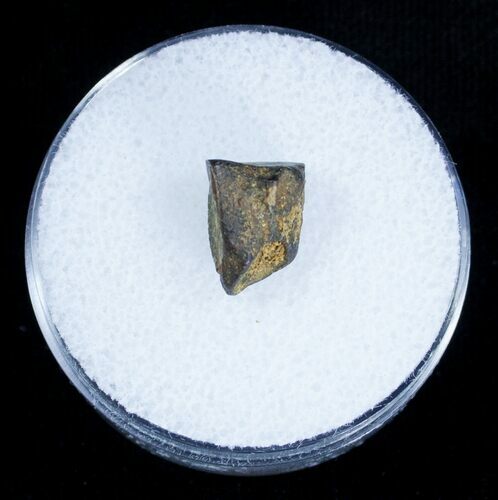 This is a shed tooth of the Hadrosaur, Edmontosaurus annectens. Hadrosaurs had a massive battery of small teeth in their mouth for grinding tough vegetation and shed their teeth as they become worn. These shed teeth are small and block like in appearance.

This tooth comes from the Hell Creek Formation in Carter County, Montana.
SPECIES
Edmontosaurus annectens
LOCATION
Carter County, Montana
FORMATION
Hell Creek Formation