5 1/2" Mammoth Tusk Section - South Carolina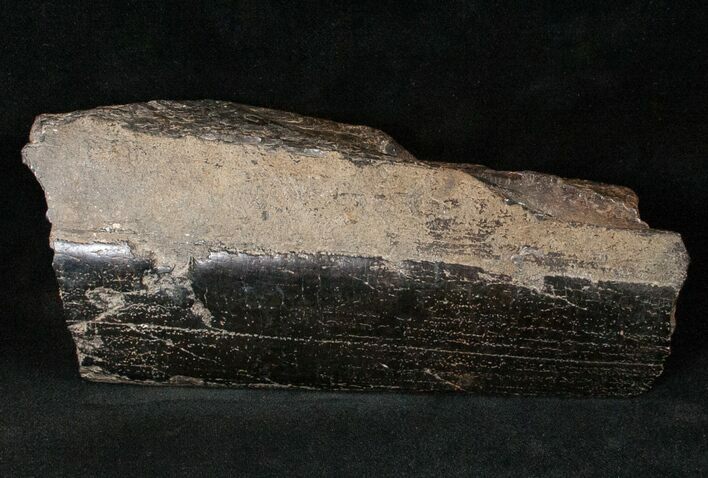 This is a 5 1/2" long section from a tusk of a Mammoth (Mammuthus columbi). It was collected in South Carolina by a diver searching for Megalodon teeth. Mammoth bones and molars are occasionally found by divers along with the older fossil shark teeth, but like this one are typically just fragmentary.
The Columbian mammoth was one of the last members of the North American megafauna to go extinct, with the date of disappearance generally set at approximately 12,500 years ago. The Columbian mammoth was a savanna and grassland inhabitant, similar to the modern African elephant. Large males grew to about 4 meters long and weighed up to 7 tons with tusks that could grow up to 4.25 meters long.
SPECIES
Mammuthus columbi
AGE
Pleistocene