5.1" Polished Petrified Wood (Schinoxylon) Round - Wyoming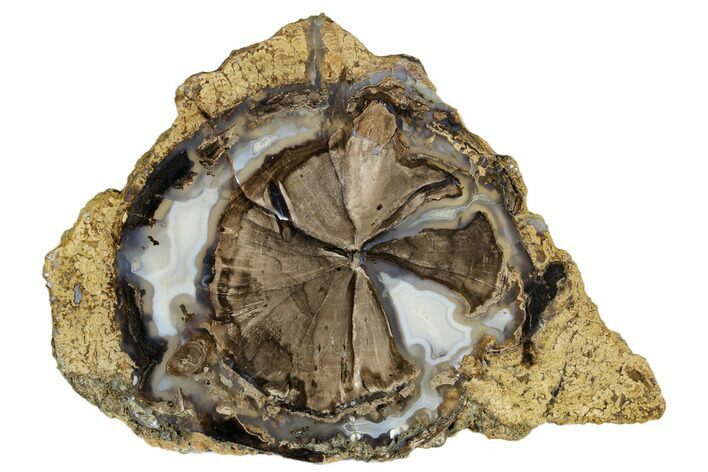 This is a beautiful round of 50 million year old petrified wood from the famous "Blue Forest" in Eden Valley, Wyoming. This colorful end-cut of petrified wood has been highly polished on one side by one of the top polishers out there. It doesn't have any of the tool marks or scuffing that might be left by lesser quality polishers.
Comes with an acrylic display stand.
AGE
Eocene

LOCATION
Eden Valley, Sweetwater County, Wyoming
FORMATION
Green River Formation, Laney Shale Member
SIZE
5.1 x 3.7", .3" thick