5 3/8 Inch Chilean Megalodon Tooth - Rare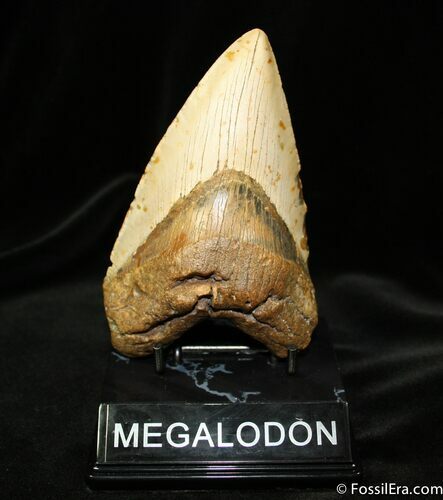 Here is a rare offering, a 5.32 inch Megalodon tooth from the Atacama Desert of Chile. The reason is it is such a rare offering is, export of these teeth was banned back in 2006. Since then the values of these fossil shark teeth from Chile have skyrocketed as the only ones on the market are from old collections. In fact I can not find a single online dealer that still has any Chilean meg teeth for sale, all of them have sold out. This one was purchased acquired from an old collection.

This tooth is very thick and heavy with great coloration. It displays very well on the included "MEGALDON" stand. Don't pass this one up, you might not find another one.

There is no repair or restoration on this tooth.


LOCATION
Atacama Desert, near Copiapó, Chile
FORMATION
Huarra Formation