5.4" Pachycephalosaurus Caudal Vertebra With Process - Montana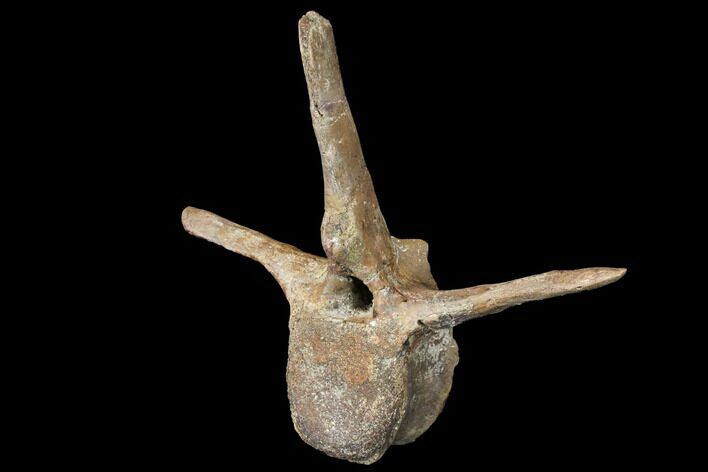 This is a 5.4" tall caudal (tail) vertebra of a Pachycephalosaurus ("thick headed lizard") from the Hell Creek Formation, Glendive, Montana. This vertebrae is well preserved with its processes more or less intact. There are a number of crack repairs with some gap fill restoration but most of the processes are original bone.
Pachycephalosaurus was a medium sized herbivorous bipedal dinosaur from the latest Cretaceous North America, notably including the Hell Creek Formation. Pachycephalosaurus is a genus that has had much controversy taxonomically. The two contemporaneous genera stygimoloch and dracorex have undergone much scrutiny to determine whether they are valid species or if they are actually juvenile growth stages of Pachycephalosaurus. Most current consensus suggests that they are, making Pachycephalosaurus the predominant Pachycephalosaur of the Hell Creek Formation.
SPECIES
Pachycephalosaurus
LOCATION
Glendive, Montana
FORMATION
Hell Creek Formation