5.8" Tall, Petrified (Buckeye) Wood Bookends - Oregon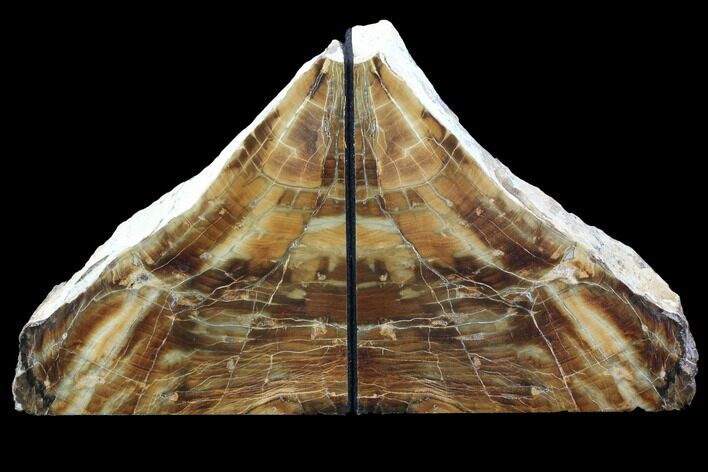 This is a beautiful pair of bookends made from polished buckeye wood, collected at Grassy Mountain, Oregon. The surfaces have been highly polished, felt lining has been applied to the edges and the inner wood detail is amazing. You can see the wood grain very easily. The work is done by one of the best petrified wood polishers around so the quality is second to none.

Each bookend slightly varies in size, with one measuring 5.8" tall, 5.3" wide and 1.75" thick, while the other bookend is 5.6" tall, 5.2" wide and 1.75" thick.
SPECIES
Buckeye (Hardwood)
AGE
N/A

LOCATION
Grassy Mountain, Oregon
SIZE
5.8" tall, 5.3" wide, 1.75" thick, 5.5 lbs