5.8" Unprepared Sauropod Cervical Vertebra Section - Colorado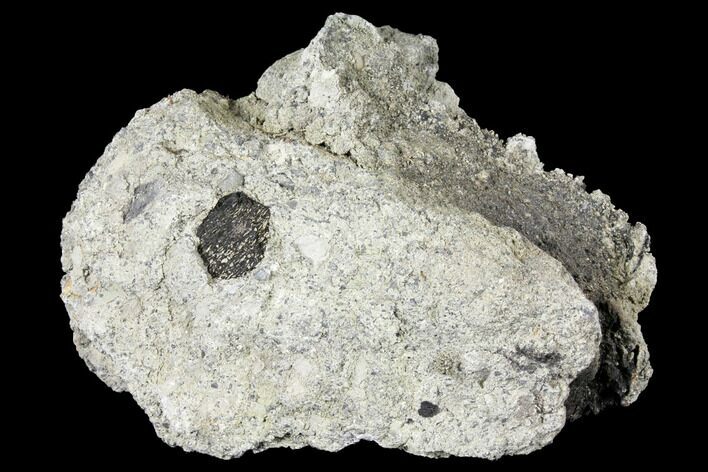 This is a 5.8" long, unprepared, fossil sauropod cervical vertebra section from the Morrison Formation of Colorado. It almost entirely contained in the rock in which it was found. It is being sold as is and would make a nice project for someone who wanted to try their hand at specimen preparation or just likes the look of unprepared bones.

There are a number of sauropods known from the Morrison Formation. The most common were Camarasaurs, Diplodocids and Apatosaurs, but there are at least a dozen other genera.
SPECIES
Unidentified Sauropod
FORMATION
Morrison Formation