.55" Ceratopsian Dinosaur Tooth - Two Medicine Formation, Montana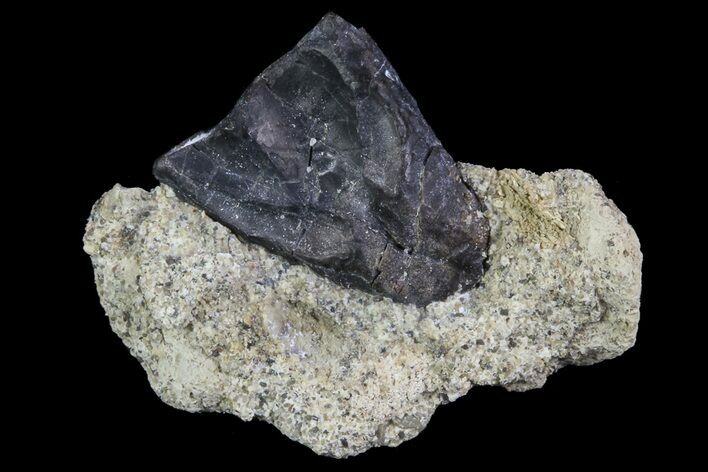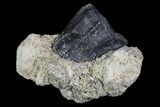 This is a .55" long tooth of an unidentified Ceratopsian dinosaur from the Two Medicine Formation of Northwest Montana. There are quite a few Ceratopsian dinosaurs from this formation so assigning this tooth to a particular genus/species is essentially impossible. It's still embedded in the rock it was found in.
Ceratopsians are a group of plant-eating dinosaurs from the Cretaceous characterized by a bony frill on the back of the skull and a unique upper beak bone, called a rostral. Ceratopsians ranged in size from 1 meter (3 ft) and 23 kilograms (50 lb) to over 9 meters (30 ft) and 9,100 kg (20,100 lb). Triceratops is by far the best-known ceratopsian to the general public.
LOCATION
Northwest Montana
FORMATION
Two Medicine Formation, Judith River Group